Let Dr. Joe & Mary guide you towards reaching your goals while enhancing your mind, body, and spirit.

Dr. Joseph Cleaver MD
Dr. Cleaver is fellow of the American Board of Anti-Aging/Regenerative Medicine (ABAARM), In addition to Dr. Cleaver's board certification in Internal Medicine (ABIM), he is board certified in anti-aging and regenerative medicine and has achieved certification by the ABAARM in Advanced Metabolic Endocrinology specializing in bio-identical hormone therapy. As a faculty member at A4M and MMI he lectures both nationally and internationally in longevity medicine, sports performance, and regenerative medicine. Board certified in internal medicine and a rheumatologist he is an expert in medical ortho-biologic treatment of sports injuries and disorders of the musculoskeletal system.
He holds the position of adjunct clinical professor at George Washington School of Medicine where he has taught the exercise prescription component of the Masters Program in Integrative Medicine. He is a past member of the scientific advisory board and board of directors for the International Peptide Society, Dr. Cleaver lectures on the use of peptides in longevity, senolytic science, aesthetics, sexual performance enhancement and hair restoration. He has authored and published research and textbook chapters. While at the Cooper Clinic and Cooper Institute he has conducted NIH research, funded by Homeland Security grants, assessing the health and developing fitness programs for first responders, focusing on first responders. He has written numerous articles for several international sports and anti-aging magazines. He co-authored the exercise and muscle health chapter for the George Washington Medical School Integrative Medicine textbook.
He is a master trainer at TRAIN NOW MD, a highly sought after hands-on training program in the field of regenerative and cosmetic medicine focusing on PDO threads training.
As a decellularized growth factors expert with 15 years experience in regenerative aesthetics he applies this cutting edge regenerative medical science in the treatment of hair restoration and minimally invasive aesthetics – skin and face rejuvenation. In addition, he is a master trainer in Plasma Pen™ and PDO threads aesthetics, body contouring and develops Plasma Pen™ and PDO thread techniques and protocols.
Currently, he sees patients at his Paradigm Wellness Medical Group Inc/LLC offices based in Dallas.
In addition, Dr. Cleaver is Medical Director for Boutique Wellness LLC located in Winston Salem NC, and Belcourt Aesthetics and Wellness LLC in Nashville TN.

Mary Ann Coffey is the founder and Clinical Pharmacist Boutique Wellness in Winston Salem, NC. She holds double board certifications in Clinical Nutrition and from the American Academy of Anti-Aging and Regenerative Medicine. She is also a member of the American Society of Consultant Pharmacists and Board Member of the North Carolina Integrative Medical Society.
Mary partners with her patients and guides them towards their health goals. She believes in getting the the root cause of illness empowering them to heal themselves.
She treats patients with varying conditions by optimizing the use of medication through genetic testing and enhancing care through nutrition, supplementation, exercise, and mindfulness.
Mary is also a fellow at the American Academy of Anti- Aging and Regenerative Medicine.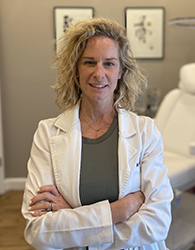 Jill Fleming is a Board Certified Nurse Practitioner who has 10 years experience as a Family Nurse Practitioner and ten years as a Registered Nurse in a Critical Care setting.
She has witnessed many types of physical and personal adversities in patients with multiple comorbidities. Her drive and motivation are derived from the understanding of feeling healthy and what that means to each individual. "My goal is to help emphasize and restore our innate physiological balance, working from the inside out, to achieve a renewed sense of wellness, on a daily basis."
In 2016, Jill trained as a NPC bodybuilder and received a second place finish in the open Figure category state competition. She continues to employ physical fitness with weights and the forgotten use of one's own body weight in HIIT, plyometrics, LISS, and yoga, as well as strength training and stretching.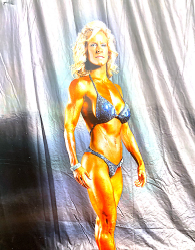 "As I realize the importance of 'standards of care,' I feel that the best results from any personal or physical ailment is the ability to look within and analyze our wellness. I believe that this can be remodeled with just a basic understanding of health and nutrition. "There is literature that supports that the way a person looks also affects the way they feel. To me, this is FACT, through consistent exercise and healthy foods catered to our body, which leads to a fresh, new look on the outside!"
Alongside Mary Coffey, R.Ph, CCN, and Dr. Joe Cleaver, MD, Jill will be offering aesthetic services such as, PRP and PRGF injections, IV Therapy such as Peptides, Myer's Cocktail, Glutathione, and Vitamin C, Dysport (Galderma) injections for wrinkles, and Juvederm (Allergan) and Kysse (Galderma) lip fillers. Other services include IV Biologics, Microneedling with Biologics (including PRP and PRGF)
The Best Revenge is Success. People have a Plan B because they Fear Failing. You have to Fail in order to Climb That Ladder. Winners Fail and get up, fail and get up, fail and get up….that is a Winner. Give it Everything You Got.